Property Management in Port Orchard
Let our team of experts handle the details of your rental property.
"I started Details Property Management with the idea that owning and managing rentals could be easy—if it is done right. We focus on the details of renting properties so you don't have to."
— Heidi Hartman, MPM, RMP
Port Orchard, WA
Port Orchard, WA Offers Many Amenities
When you are searching for a Port Orchard rental for your vacation or weekend getaway in the state of Washington, you can check with Details Property Management to help guide you to find exactly what you want to be your residence while you are in this delightful city. There is ferry access from Seattle and Bremerton to this county seat that has a city population of 14,734 residents and a county population of approximately 230,000.
Port Orchard is on the waterfront of the Sinclair Inlet of the Puget Sound with convenient accommodations, numerous marinas, a perfect destination for boaters and those who love water sports, majestic views of the Olympic Mountains,rainforests of the Olympic National Park, and more. A downtown corridor has shopping, antiques, entertainment, museums, galleries, dining, and more.
How did the city get its name? English explorer Captain George Vancouver, commander of the H.M.S. Discovery, when they sailed into Puget Sound in 1792, named the strait that separated the Kitsap Peninsula from Bainbridge Island the "Port Orchard Strait" after Harry Masterman Orchard, his clerk, who discovered the body of water.
Local resident Debbie Macomber is a prolific New York Times bestselling author. Fans of her novels recognize Port Orchard as Cedar Cove, which is the picturesque waterfront village that provides the setting for her beloved Cedar Cove series. Locations in her novels include the courthouse, the art gallery, the waterfront library, the totem pole, and abundant Bay Street restaurants.
The Bay Street Pedestrian Path is a winding path that extends alongside the waterfront and is popular for walking, running, or biking. You can go to the Veterans Memorial Wall, enjoy local sculptures and art, and visit the parks where you can take a picnic lunch.
Port Orchard features many free concerts and events such as the Thursday evening Concerts on the Bay, the First Friday Artwalk where you can meet and greet local artists, and join thousands of visitors during the car shows. On the first Saturday in December, downtown Port Orchard lights up with thousands of decorations and lights. The Festival of Chimes and Lights features a hayride right through town, decorated boats in the harbor, the lighting of the tree at City Hall, pictures taken with Santa, the Pooch and Purr Pet Parade, and much more!
Looking for Property Management in Port Orchard, WA?
Get even more details on how you and your family can enjoy a Port Orchard rental by contacting Details Property Management. Their knowledgeable and experienced staff with their local real estate expertise and flexible management packages can also lead investors and prospective new residents towards the right properties if they want to fit into this outstanding community.
Share your property needs with our team
Learn how Details Property Management can help you meet your goals.
Professional management solutions for your home
We Have the Friendliest Team
At Details Property Management, our aim is twofold: provide the best property management in Kitsap County and maintain a high standard of customer service excellence. Our staff is compassionate & we're always eager to lend a helping hand.
Experts in Washington Housing Law
Are you carefully monitoring the ordinances and housing guidelines that apply to your rental? Ignoring the law could get you in serious trouble. Breathe easier by letting our professional rental experts keep your home compliant.
Countless Local Landlords Partner with Us
We've successfully helped countless local property owners to get more out of their investments, and we know what it takes to get great results. Put our experience to work on your behalf.
The Latest Technology Working for You
In an increasingly digital world, we feel strongly about providing online tools for our tenants & clients alike. These tech resources help our team stay efficient and effective and allow you to keep a close watch on your home.
"Working with the great staff at Details  has provided us with a sense of security with our rental property. They make the transactions simple and reliable. They understand their clients on both sides of the business. We have worked with them for over a year and plan to continue."
 - Marla Brady, Property Owner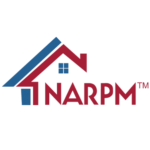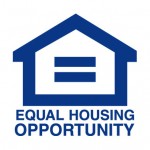 "Thank you Details PM for taking such good care of our home and those who are blessed to reside there while we're away. You truly have no idea how secure your company has made us feel." 
 - Andrea Lewis, Property Owner
1
Determine the rental value of your property.
2
Discover simple tools for boosting your earnings.
3
Learn whether your home fits our management portfolio.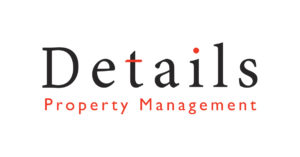 Kitsap County's Rental Pros
We know Washington State real estate.
If you own a rental home in Kitsap County and you're tired of taking the DIY approach to property management, working with a professional partner could be a life-changing decision. At Details Property Management, we work with property owners of all shapes and sizes. Whether you only have one home and you're looking for help or you're juggling a portfolio of local properties, we offer flexible solutions to meet your specific needs.
From Bremerton to Silverdale, Port Orchard, and Poulsbo, our team manages properties across Kitsap County. We understand the challenges of this market and we continually provide guidance and support to ensure our clients succeed. We don't just work here, we are local pros who are passionate about Kitscap County! Contact us today to learn how our management team could help you optimize your local property for success.
Start a Conversation with Us
Share Your property needs with our team
Get a free rental analysis and learn how we can help you meet your goals: (360) 535-8104