Property Management in Silverdale
Let our team of experts handle the details of your rental property.
"I started Details Property Management with the idea that owning and managing rentals could be easy—if it is done right. We focus on the details of renting properties so you don't have to."
— Heidi Hartman, MPM, RMP
Silverdale, WA
Discover The Stunning Lifestyle in Silverdale Washington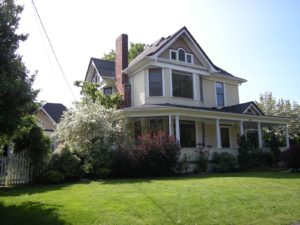 The city of Silverdale, Washington is centrally located on the Dyes Inlet and can be accessed by car or water. Local residents wake up each day to stunning waterfront views and have access to many conveniences including shopping, marketplaces, big box stores, and the Kitsap Mall.
Silverdale is located near popular residential communities including Port Orchard, Poulsbo, and Bremerton. Many of the neighborhoods are lined with beautiful trees and local families enjoy relaxing at the Silverdale waterfront park. The Old Mill Park in Silverdale is an excellent spot for bird watching and it is a popular spot to see north and south migration.
Now is the perfect time to invest in Silverdale, Washington properties. The real estate market is starting to stabilize in this area and it is the perfect time to take advantage of lower prices. The real estate housing trends prove that Kitsap County is an excellent location for new investors and current property owners throughout the area.
Silverdale, Washington streets are lined with waterfront investment properties and historical homes that can be subdivided into rental units. Current property owners in Silverdale should consider the stabilized market and the opportunity to sell or invest in a second property.
Investing in Real Estate in Silverdale, WA
Details Property Management is set up to help investors efficiently manage each of their properties. Our management company understands how important it is to assist owners in keeping the property properly maintained and clean to ensure top rental income potential. Our main focus will be to know the property inside and out while providing personalized attention to the needs of the owner.
Details Property Management provides experienced solutions and first-hand knowledge about the current real estate and rental market. The knowledgeable staff is highly trained in providing Silverdale rental information to ensure top dollar for each property. Flexible management packages make it very simple and easy to customize services and solutions that will match the needs of every property owner.
Consult with a qualified Details Property Management staff member at any time to discuss questions or concerns. Trusted members of our team are available at any time to discuss concerns about your rental property and help owners to resolve problems as quickly as possible. The team is ready now to provide customized solutions for property owners who desire a streamlined property management experience.
Share your property needs with our team
Learn how Details Property Management can help you meet your goals.
Professional management solutions for your home
We Have the Friendliest Team
At Details Property Management, our aim is twofold: provide the best property management in Kitsap County and maintain a high standard of customer service excellence. Our staff is compassionate & we're always eager to lend a helping hand.
Experts in Washington Housing Law
Are you carefully monitoring the ordinances and housing guidelines that apply to your rental? Ignoring the law could get you in serious trouble. Breathe easier by letting our professional rental experts keep your home compliant.
Countless Local Landlords Partner with Us
We've successfully helped countless local property owners to get more out of their investments, and we know what it takes to get great results. Put our experience to work on your behalf.
The Latest Technology Working for You
In an increasingly digital world, we feel strongly about providing online tools for our tenants & clients alike. These tech resources help our team stay efficient and effective and allow you to keep a close watch on your home.
"Working with the great staff at Details  has provided us with a sense of security with our rental property. They make the transactions simple and reliable. They understand their clients on both sides of the business. We have worked with them for over a year and plan to continue."
 - Marla Brady, Property Owner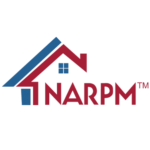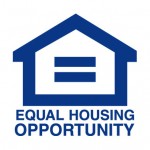 "Thank you Details PM for taking such good care of our home and those who are blessed to reside there while we're away. You truly have no idea how secure your company has made us feel." 
 - Andrea Lewis, Property Owner
1
Determine the rental value of your property.
2
Discover simple tools for boosting your earnings.
3
Learn whether your home fits our management portfolio.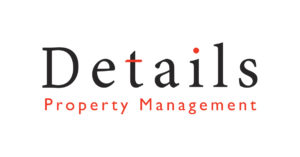 Kitsap County's Rental Pros
We know Washington State real estate.
If you own a rental home in Kitsap County and you're tired of taking the DIY approach to property management, working with a professional partner could be a life-changing decision. At Details Property Management, we work with property owners of all shapes and sizes. Whether you only have one home and you're looking for help or you're juggling a portfolio of local properties, we offer flexible solutions to meet your specific needs.
From Bremerton to Silverdale, Port Orchard, and Poulsbo, our team manages properties across Kitsap County. We understand the challenges of this market and we continually provide guidance and support to ensure our clients succeed. We don't just work here, we are local pros who are passionate about Kitscap County! Contact us today to learn how our management team could help you optimize your local property for success.
Start a Conversation with Us
Share Your property needs with our team
Get a free rental analysis and learn how we can help you meet your goals: (360) 535-8104